Monthly Box of Cabochons
Regular price
Sale price
$50.00 USD
Unit price
per
Sale
Sold out
Share
Surprise yourself with a monthly mystery box featuring an array of hand cut cabochons! Exclusive to this box, you can expect an eclectic mix of various shapes and sizes of high quality turquoise, variscite and jasper -- get ready to up your cabochon game with this unique subscription!
This is a mystery box of cabochons cut by Ash at @SmallBatchLapidary on Instagram. I hand pick the cabochons for you and I will try to provide a variety in shape and material type. 
The included cabochons may be Turquoise, Variscite, Jasper and/or Agate. Specific mines that I use: Desert Bloom Variscite, Number 8 Turquoise, Australian Variscite, Colina Verde Variscite, Gem Silica, Kingman Gold Turquoise, Nacozari Turquoise (with pyrite), Tiffany Stone, White Water Turquoise, Gary Green/Larsonite Jasper, Rising Phoenix Turquoise Sonoran Gold Turquoise, and more.
The dollar amount you select for your box will determine how many cabochons you get and what size. Click the subscription dollar amount to see a picture example of what you might get based on the amount you want to spend (First image only applies).
For example, a $50 subscription may contain 2-3 cabochons around 1/2 inch to 3/4 inch in size. A $150 subscription may contain 3-5 or more cabochons closer to 1 inch in size, or more smaller cabochons. Sometimes, you will get one larger high grade stone plus a few little ones.
It's a mystery box so you get to be surprised!
*There are no refunds once your subscription renews, but you can cancel any time.
Cabochon boxes ship up to one week after order/renewal.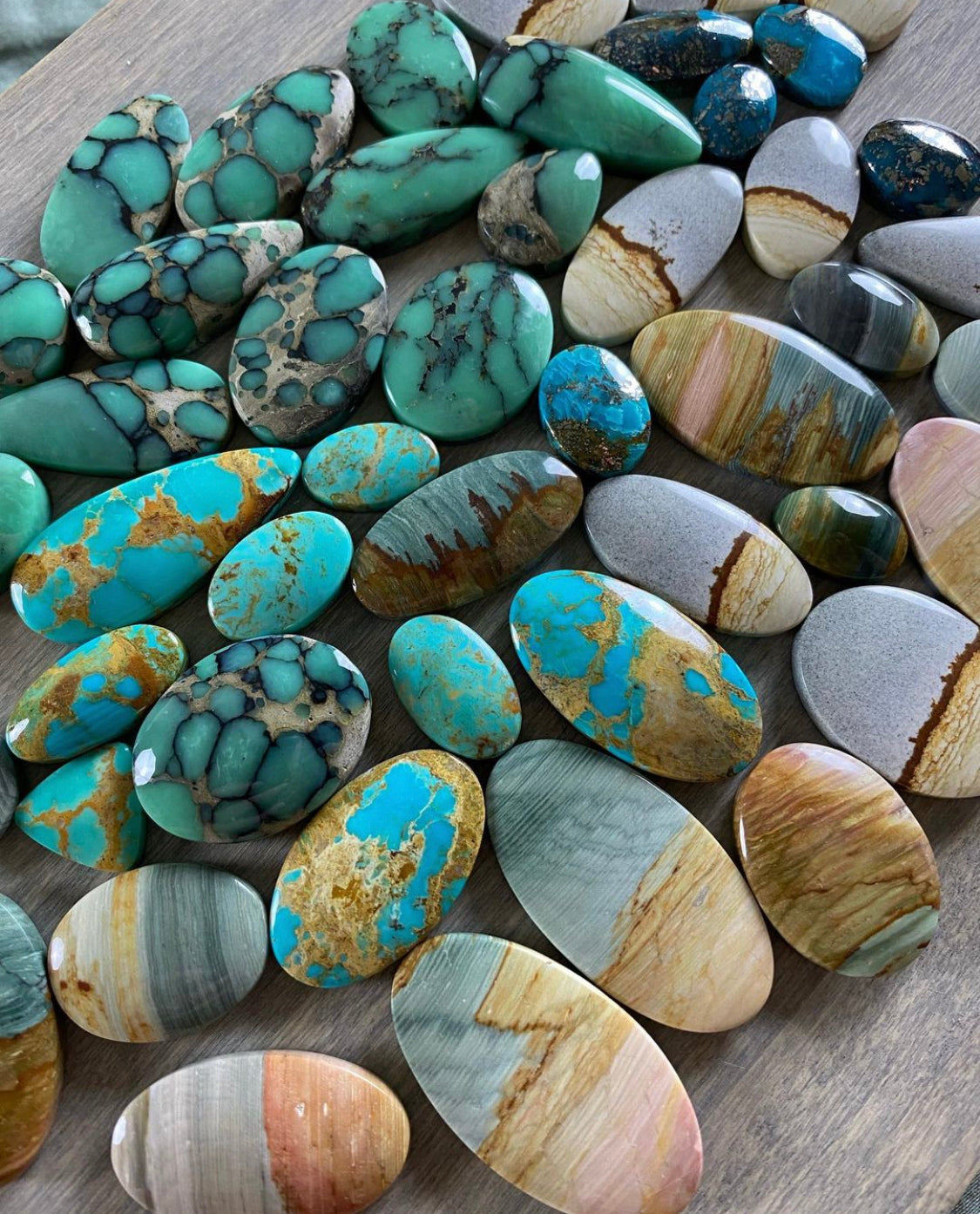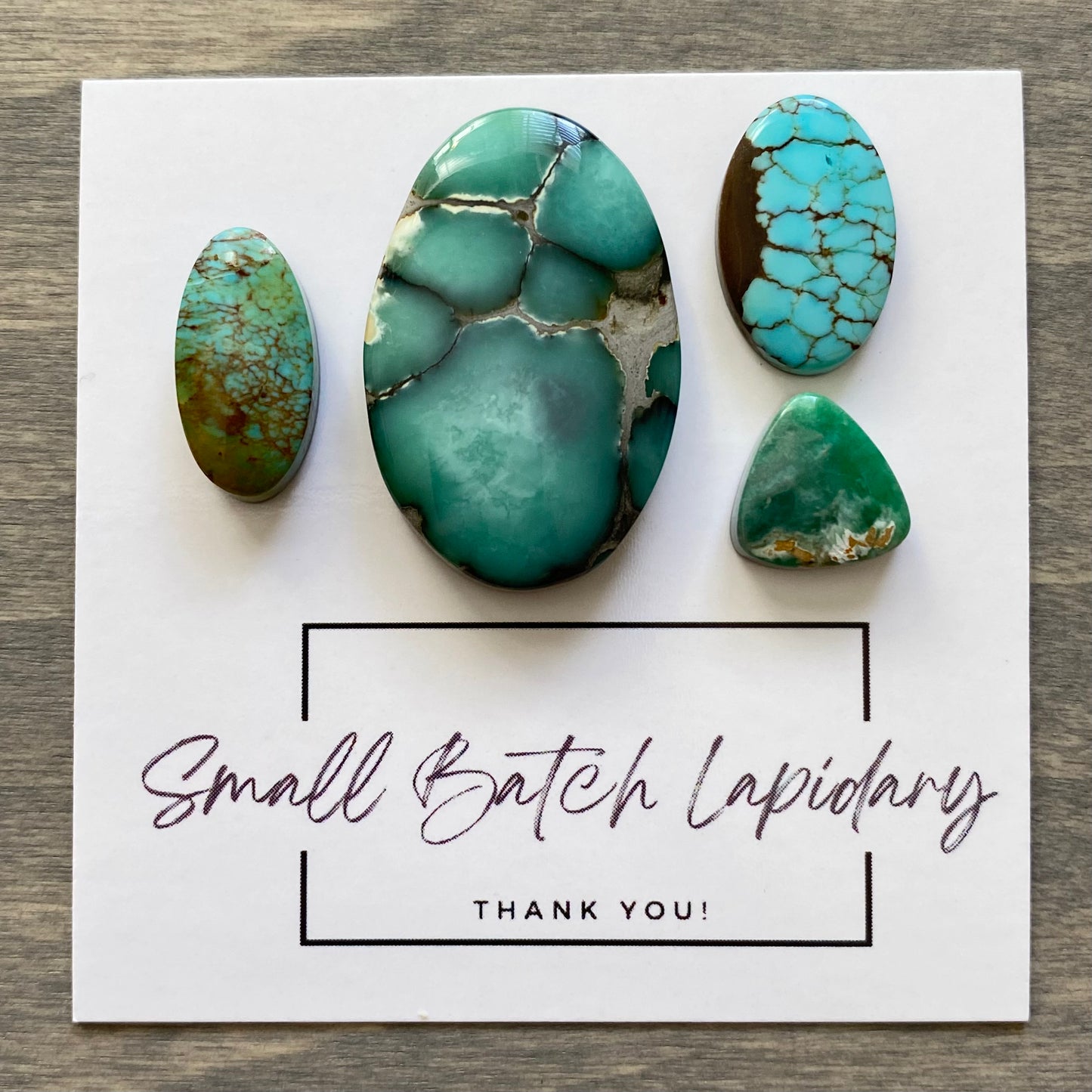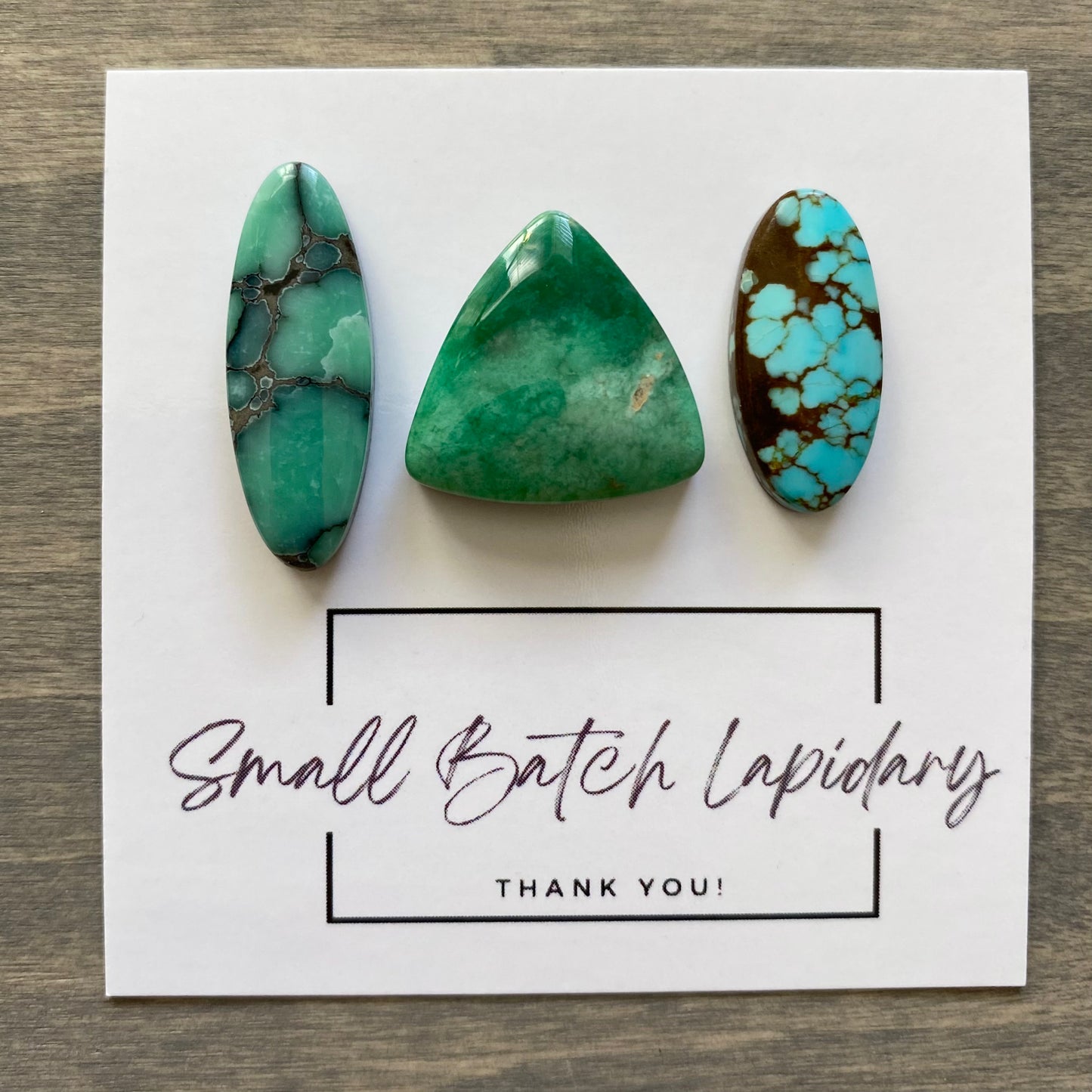 Packaging

Your jewelry will be packaged in either a Kraft gift box or in a linen drawstring bag. An anti-tarnish bag and a polishing pad will be included. Prices are never in the package so if it is a gift, the price will remain a secret.

More on Shipping

Returns

We try to provide sufficient images from many angles so you know what you're getting. If for some reason you do not want what you ordered and want a refund, there will be a 15% restocking fee. If you prefer a gift card, then there is no restocking fee. Shipping fees to you and back to Silver Muse are not refundable. Cabochons and custom made jewelry are not returnable.

More on Return Policy